Free Instant Dentist™ online dental assessment and advice for emergency cases during COVID-19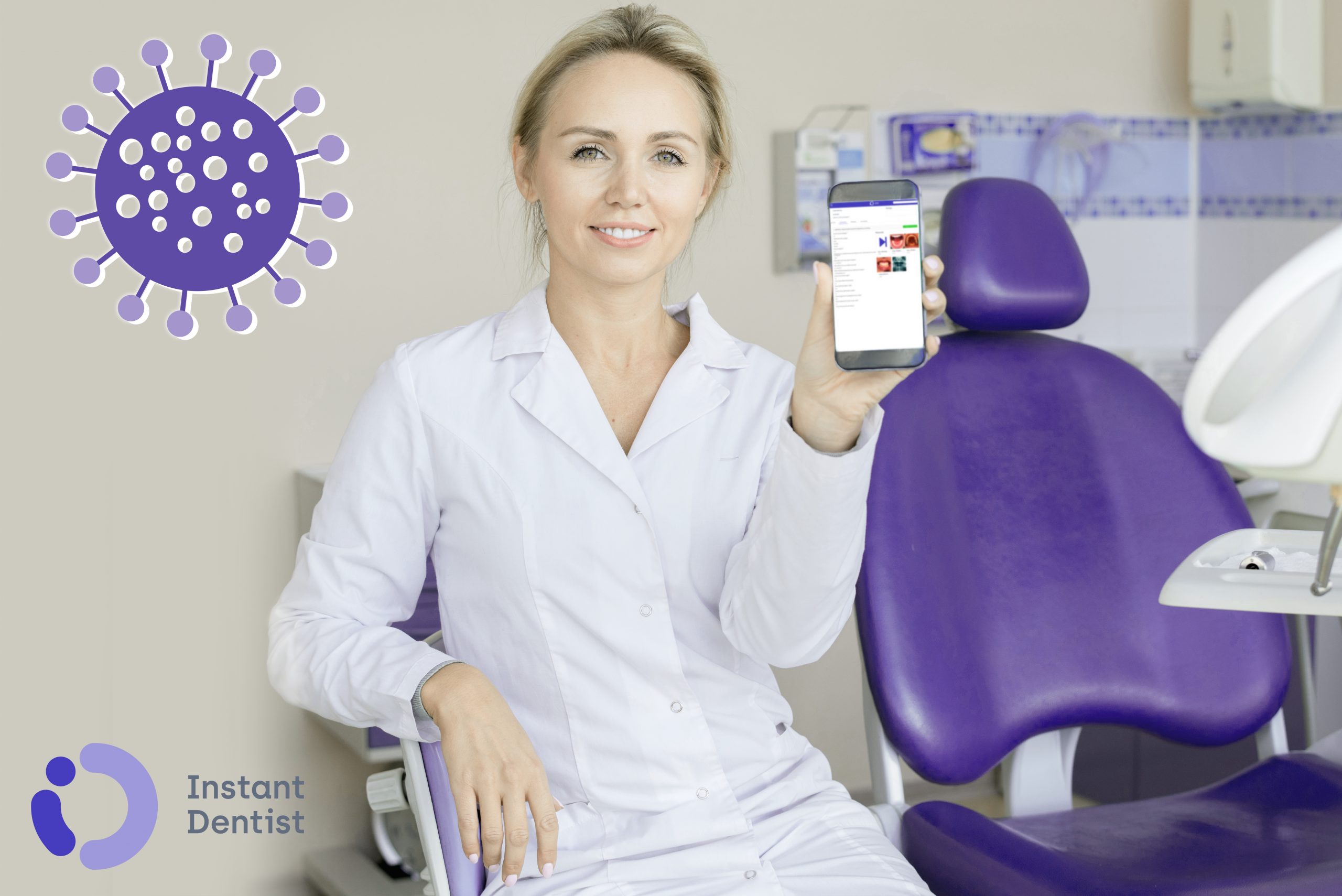 In light of the COVID lockdowns being initiated across the UK, Ireland and Portugal, millions would have to delay dental treatments and checkups, and we don't want you to put yourselves and others at risk when heading to dentist clinics for advice. By connecting you with expert digital dentists for private dental care from the comfort of home, Instant Dentist™ provides you uninterrupted access to professional and safe dental care.
For those of you with a dental emergency who are affected by COVID-19, the Instant Dentist™ team will cover the consultation cost of £20 and provide the service for free.
Message from our CEO:
"Health always comes first. Dental emergencies can happen to anyone, but nobody should feel the need to decide which aspect of their health to favour in situations such as the current COVID-19 outbreak. If our users need to remain in self-isolation, our dedicated team of dentists will take it upon them to provide the dental advice and reassurance they need." – Dr Aalok Y. Shukla, CEO and co-founder of Instant Dentist
Am I eligible for a free online consultation?
If you have a specific or acute dental health concern causing you discomfort or pain during everyday life, then you are eligible for a free Specific Concern Evaluation. This may include: 
√ Bleeding gums or concerns about gum disease
√ Wisdom teeth problems
√ Ulcers
√ Chipped teeth, sudden sensitivity
√ Teeth which have lost a filling
√ Loosening  crowns
√ Sudden or ongoing dental sensitivity, sudden or ongoing dental pain
√ Toothache

If you have an accident causing tooth loss, an infection or abscess it is very important for you to seek a physical dental appointment as soon as possible.
If you have previously been advised on a specific concern and wish to learn more about your dental health, or just want to inform yourself on the health inside your mouth, please select the normal Dental Health Assessment, as it would not be a dental emergency. 
Do you prescribe antibiotics?
No we do not, that would only be recommended if a dentist physically examined you and saw you had a fever and need for antibiotics. The usual solution would be to treat the infection with  a procedure. We provide advice, guidance and reassurance.
How long will Instant Dentist™ cover the cost of Specific Concern Evaluations?
We will cover the cost of emergency digital dental consultations until COVID-19 lockdown regulations are lifted by the government. We will keep this page updated. 
I have a specific concern – how do I get my free emergency online consultation?
Follow these steps to receive your free emergency online consultation:
Step 1: Start your online consultation [here], enter your name and select "I have a specific problem I'd like to discuss".
Step 2: Fill in the rest of the required information accordingly, upload photographs / videos of your mouth and answer a curated questionnaire tailored to collecting important information on your specific concern. You also have the option to upload any previous dental records, such as x-rays. 
Step 3: Go all the way through until checkout screens appear after entering your billing info (apart from your card of course). Email us on hello@instant-dentist.com informing us on your submission and if it fulfills the criteria listed above we'll get you to the next step and assign your case to a digital dentist free of charge.
Your results will be presented in a comprehensive report, giving you information on your current dental issue and how to proceed. You are given advice on what you can do to improve your smile from home, and dental care regimes tailored to your specific concerns delivered directly to your door by Instant Dentist™ if necessary.