Start consultation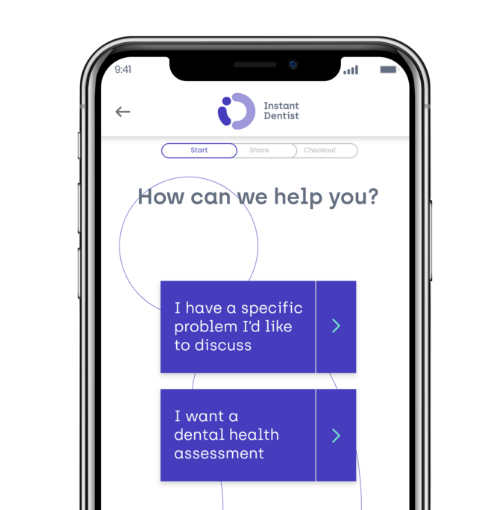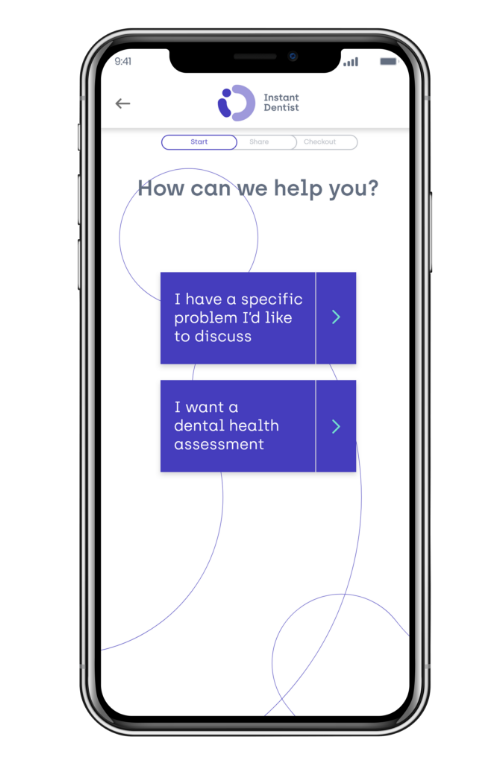 Chat with dentist / Receive detailed report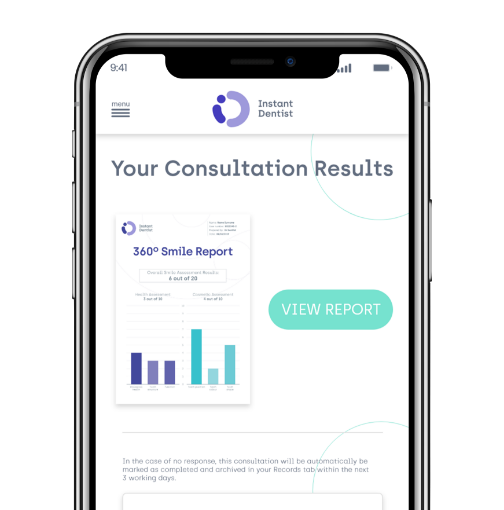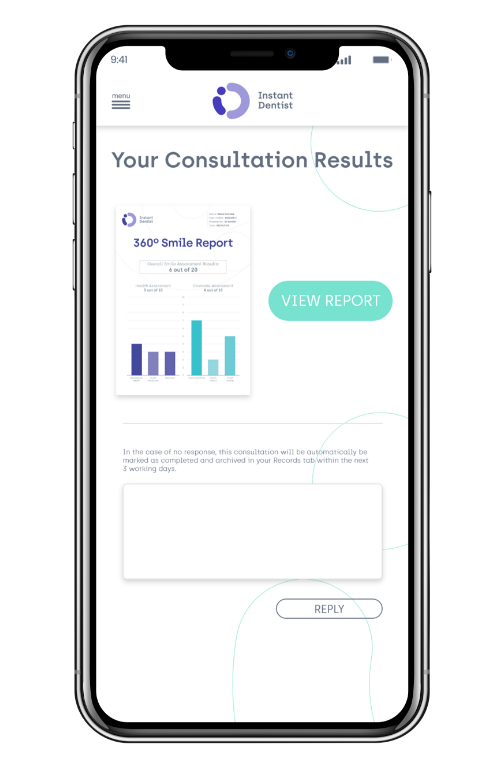 Order products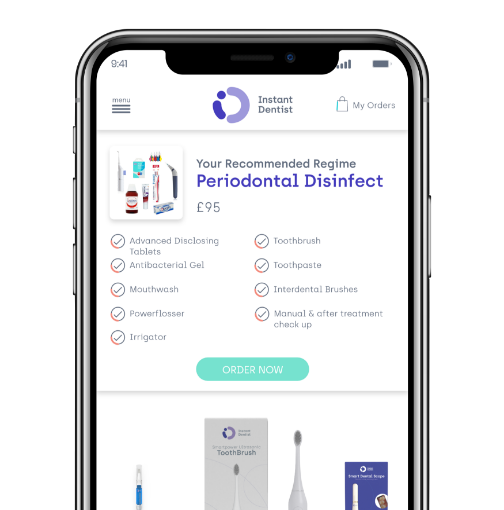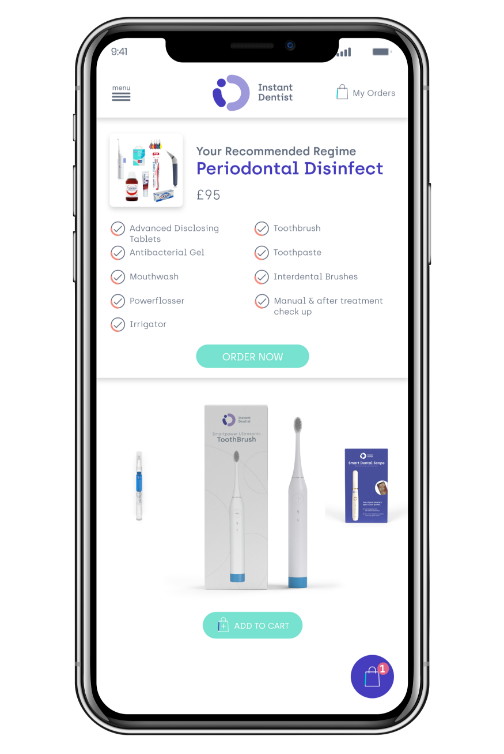 Monitor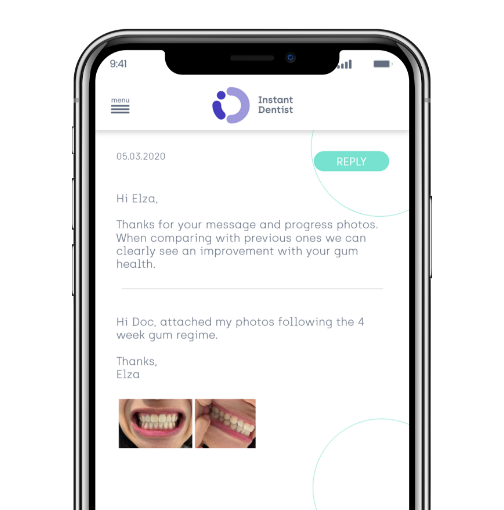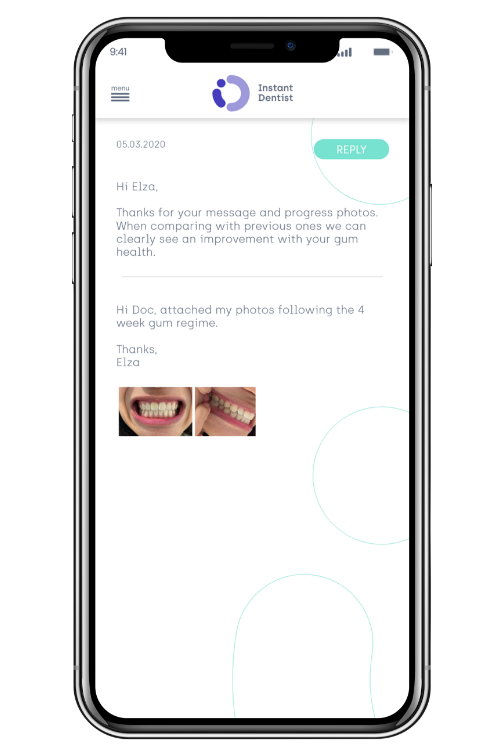 2 easy ways to get started
Get informed about your dental health by optimising it between face to face appointments with your regular dentist to prevent future dental problems. Simply choose your one of the following online dental consultation to get started.
01
Dental Health Assessment
– Comprehensive digital assessment across 22 risk areas
– Understand your unique risk factors and needs
– Get impartial advice on preventive procedures and regimes to achieve optimal dental health
02
Specific Concern/
Emergency Assessment
– Detailed assessment of the concern you present
– Understand your options and get advice on x-rays and treatment plans you upload.
– Get impartial advice on products and regimes to resolve your concern and prevent future issues.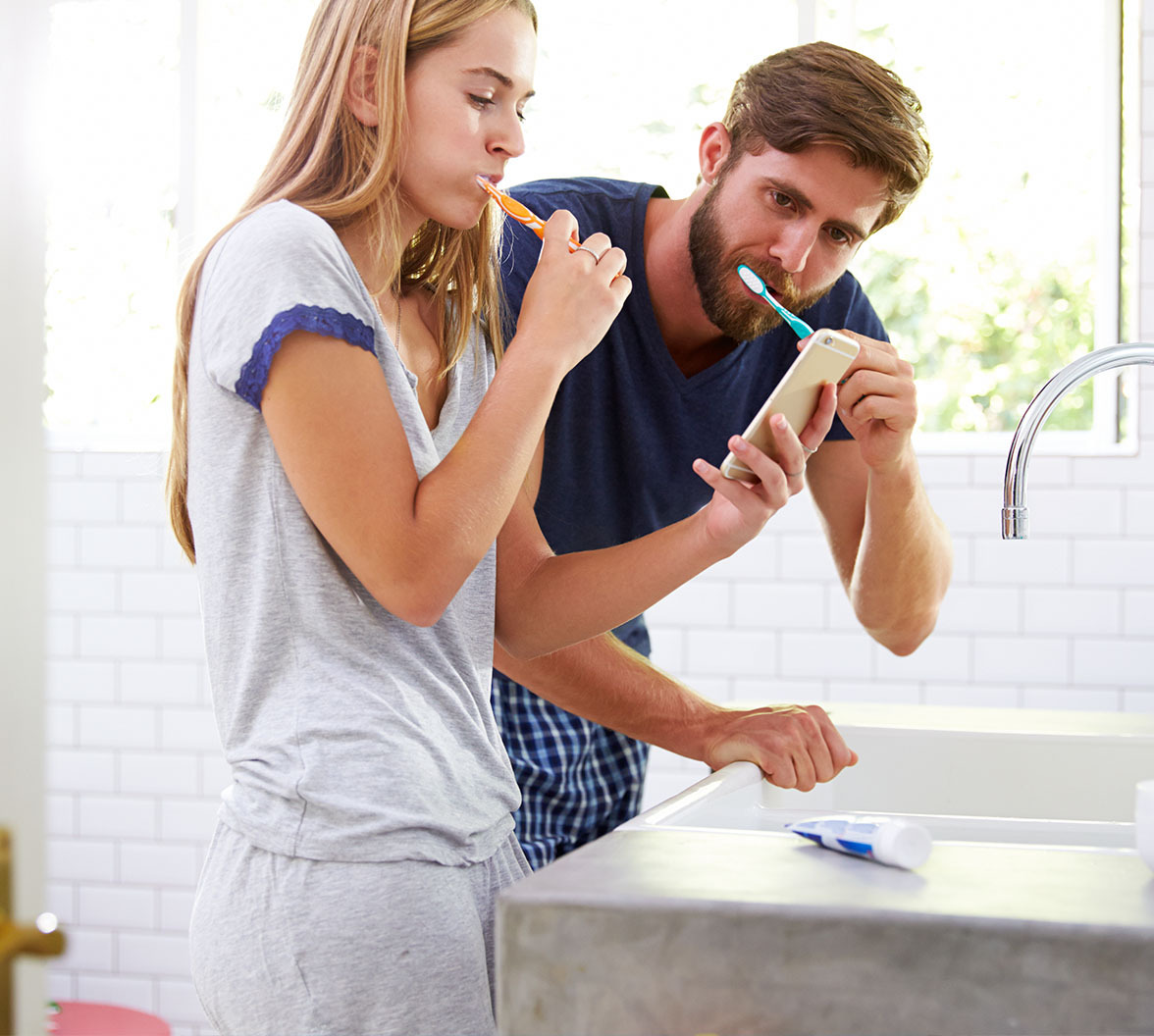 Get instant access to a dentist, 7 days a week and:
View your dental records through your secure account
Access and download your past dentist reports
Get referrals for special tests (OPG x-rays, intra oral scan)
Get prescriptions from a registered dentist (medication, custom medical devices, teeth whitening)
Order and receive the necessary recommended products and devices
Track your progress through photographic follow up consultations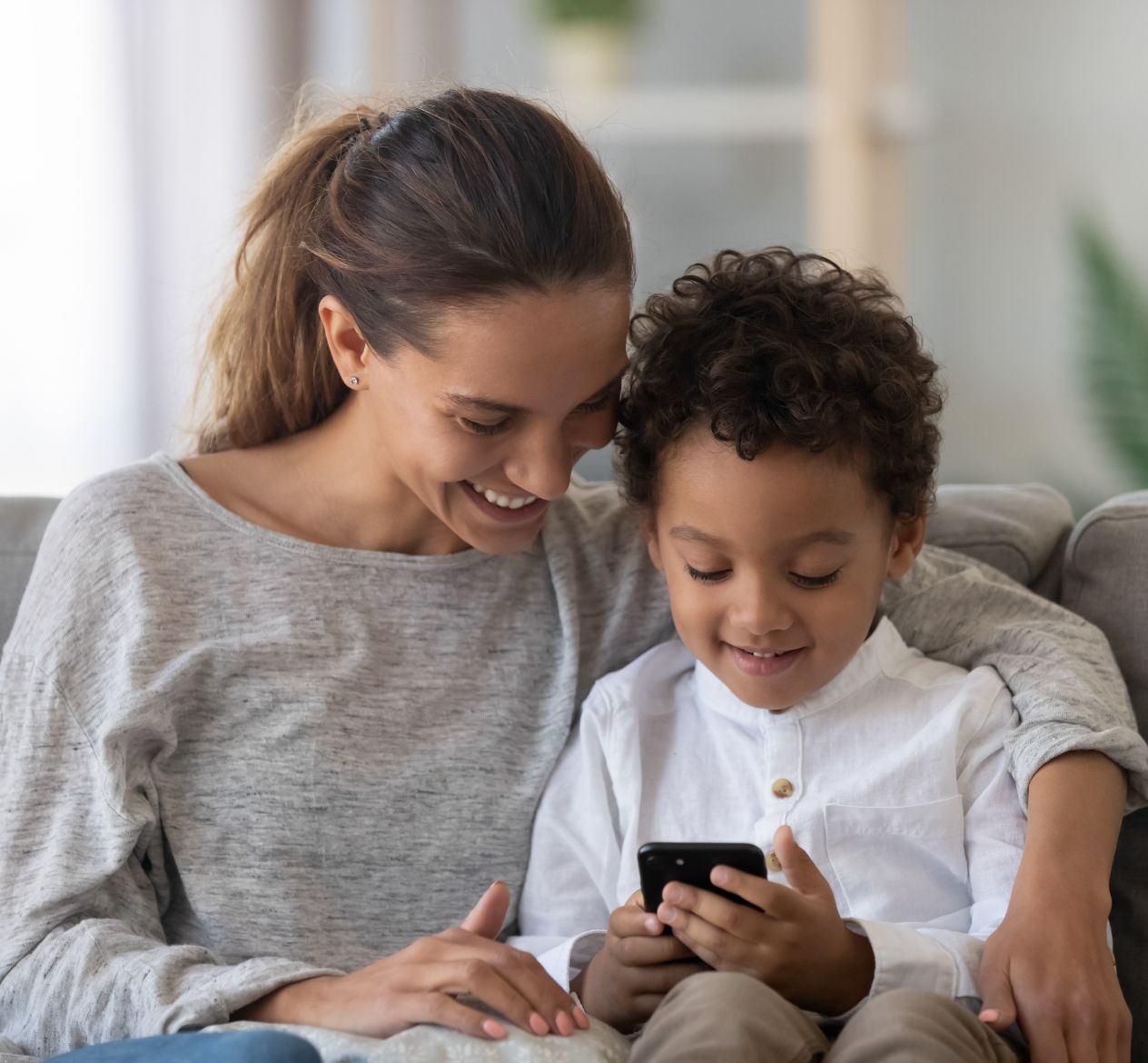 All your dental records
saved on one platform
Conveniently access all of your reports and consultations through the Records tab, so you can track your dental health or review any past consultations.
This feature also allows you to upload any other dental records including x-rays and plans from your local dentist to keep everything in one place.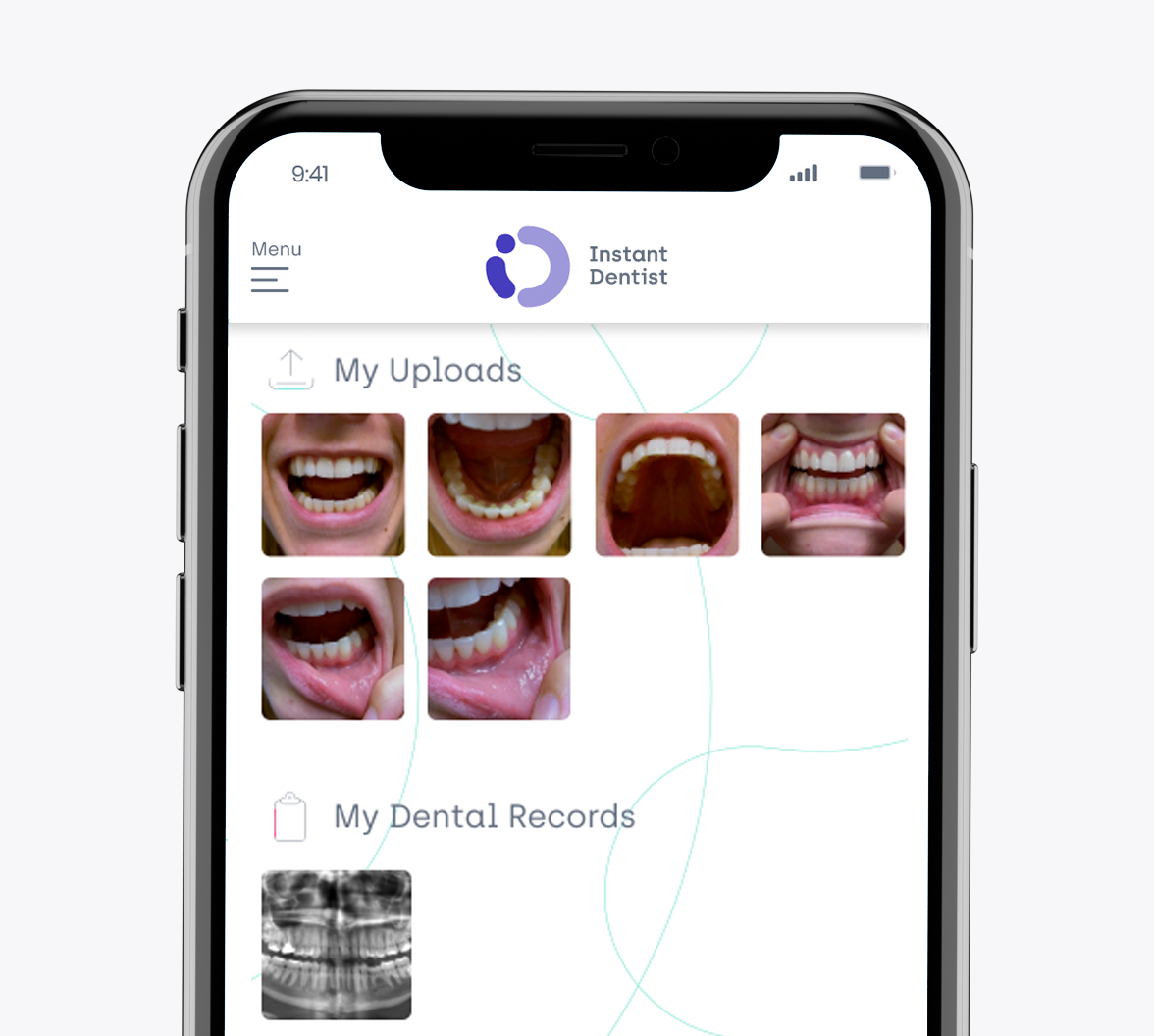 Professional recommended regime
Following your online dental consultation your digital dentist will outline and recommend a specific professional strength regime for you to follow at home to resolve your symptom or prevent future dental issues.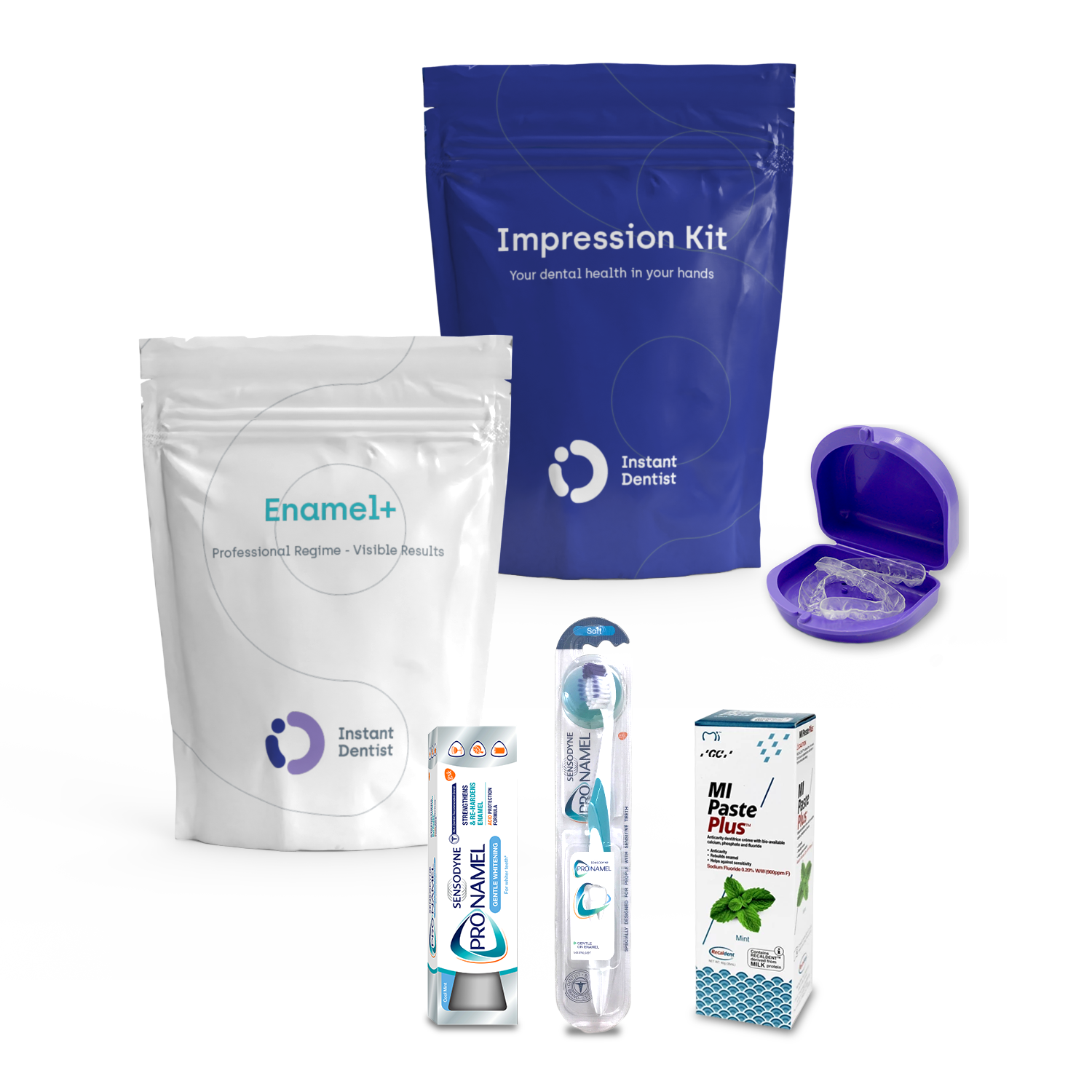 Enamel+ Regime
The 3-step Enamel+ regime is a professional remineralising treatment designed to repair enamel damage caused by acidic drinks, foods and harmful habits. Enamel+ effectively remineralises weakened enamel for a stronger and healthier smile.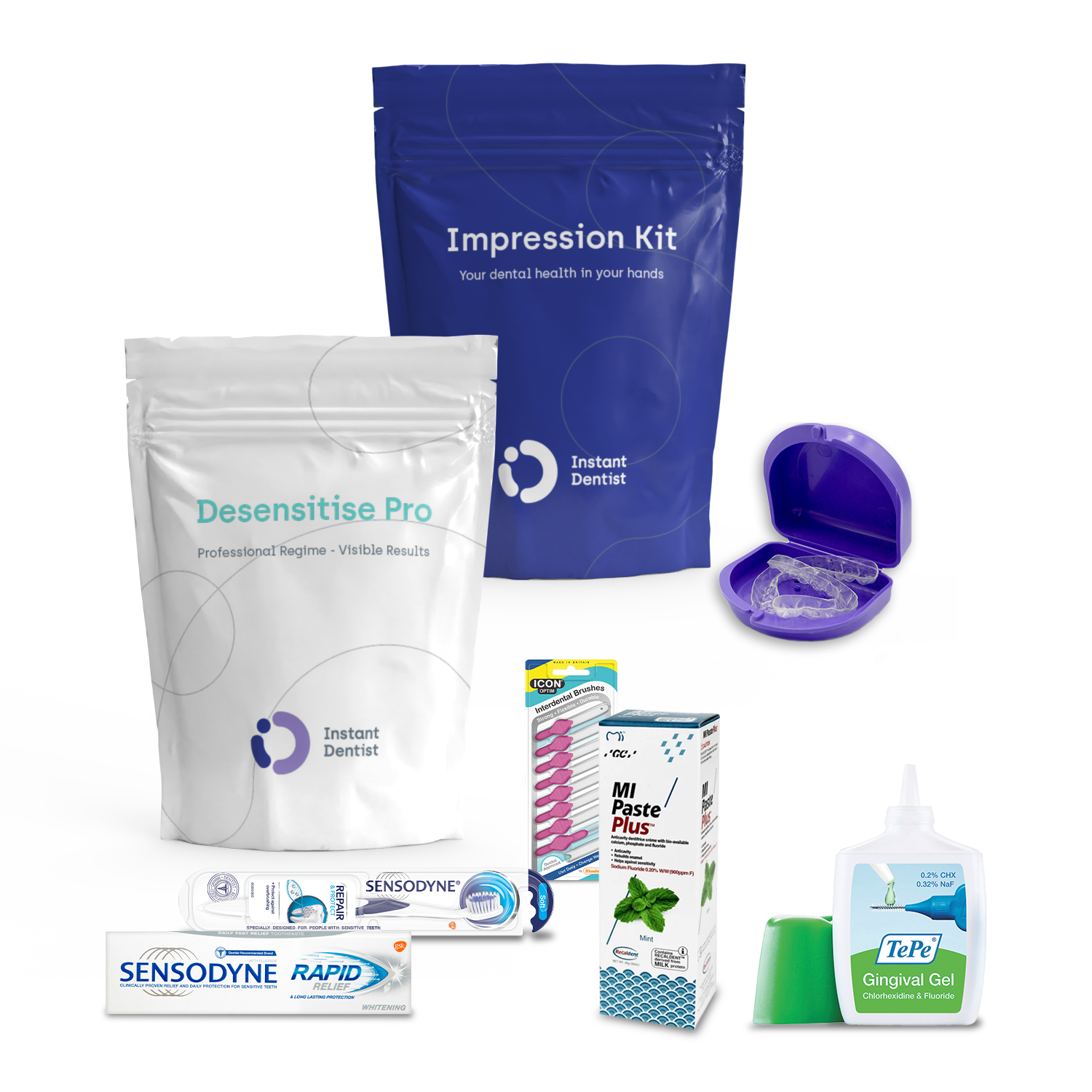 Desensitise Pro Regime
The 4-step Desensitise Pro regime is a professional desensitising treatment designed to reduce dental sensitivity caused by thinned enamel, exposed dentine and receding gums exposing sensitive tooth roots.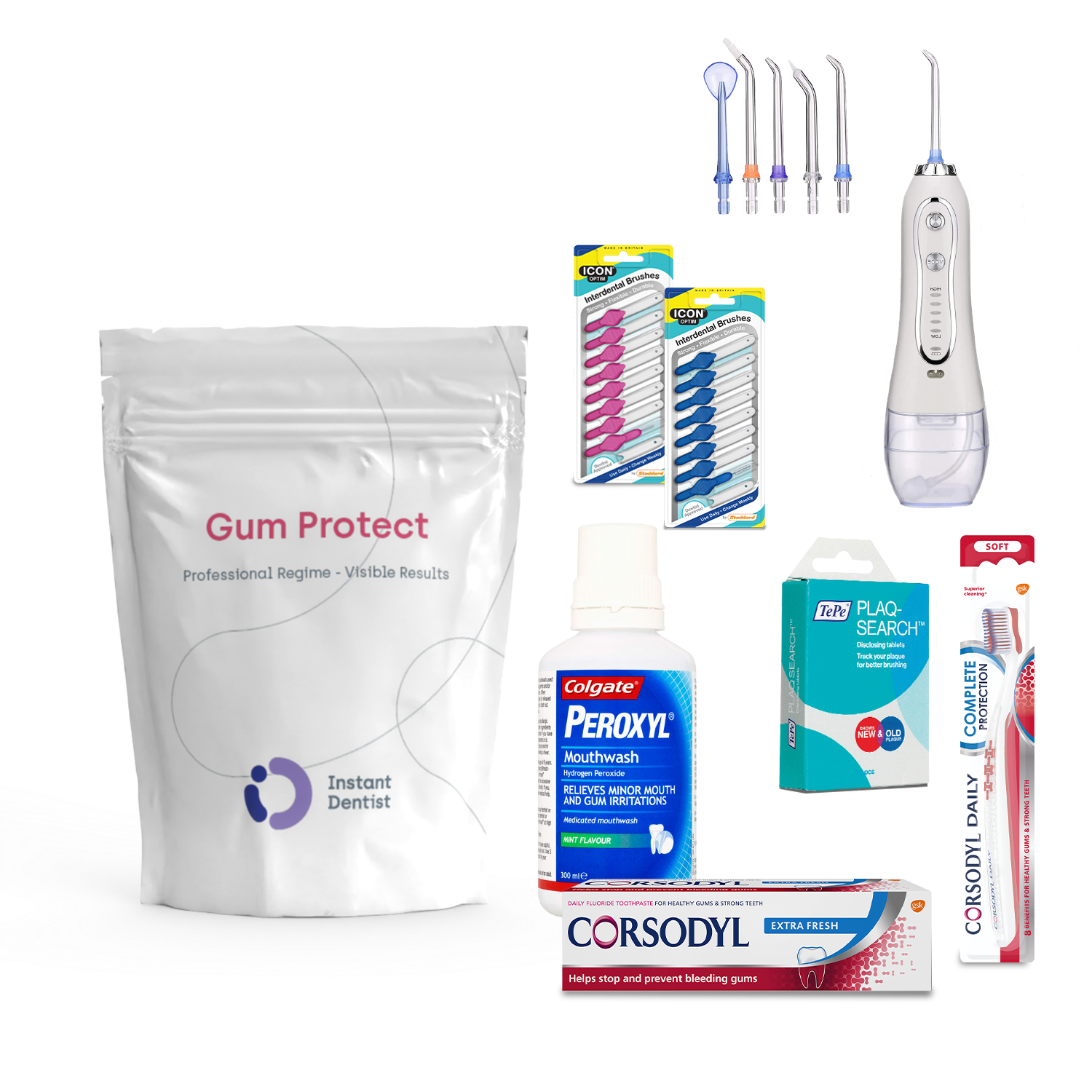 Gum Protect
The 30-day Gum Protect regime is designed to treat inflamed gums whilst protecting and improving gum health. With this treatment, you will reduce gingivitis & inflammation, whilst stimulating overall gum health.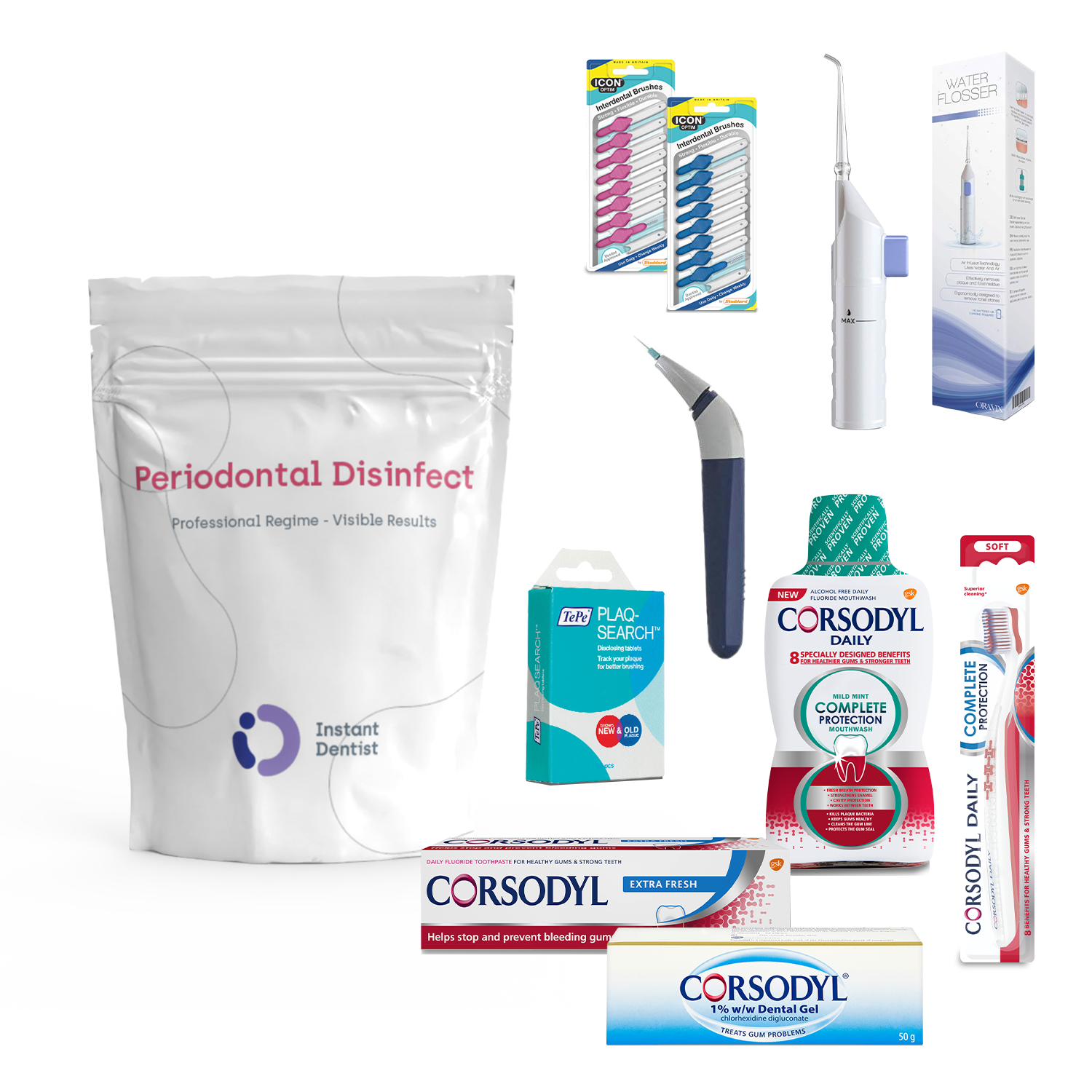 Periodontal Disinfect
The 30-day Periodontal Disinfect regime is an advanced treatment for gum disease and gingivitis. It is designed to reduce the amount of gum disease bacteria in your mouth and rejuvenate your gum health giving you fresher breath and a healthier smile.
Personalised dental care at home
Thanks to our state of the art in house dental lab we can produce custom appliances based on your online dentist recommendations and ship them directly to your door. We also source and stock up a range of advanced dental products to target your specific dental needs.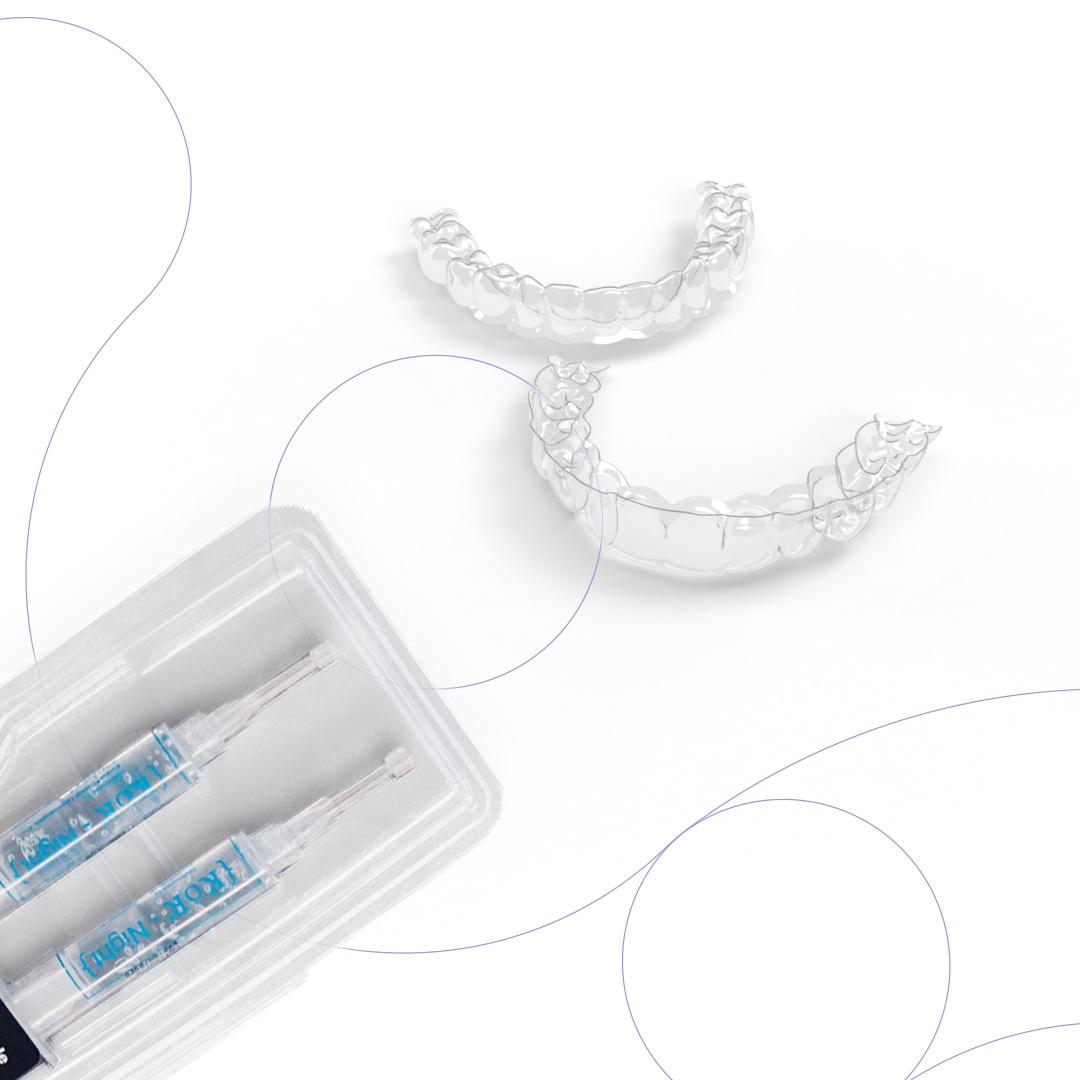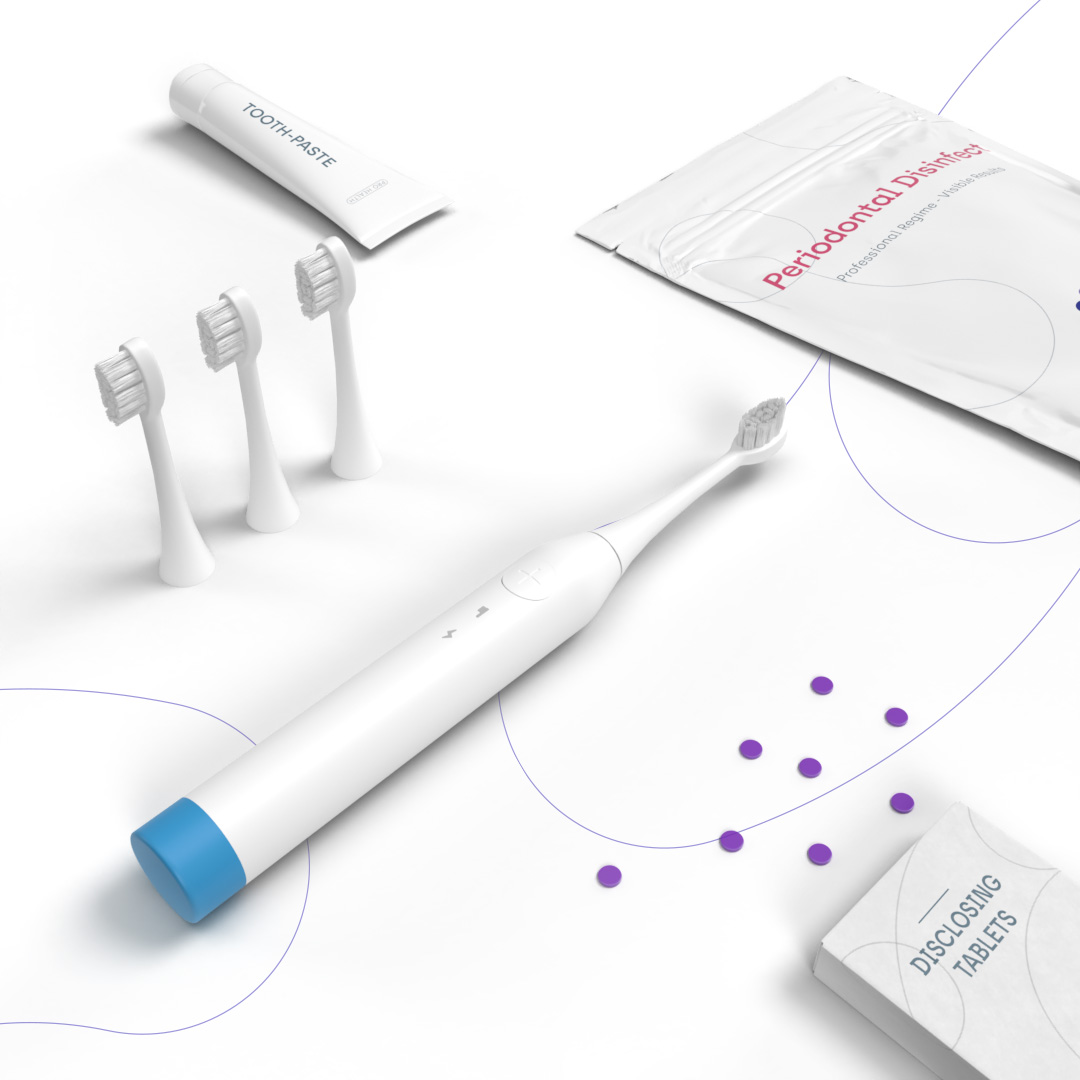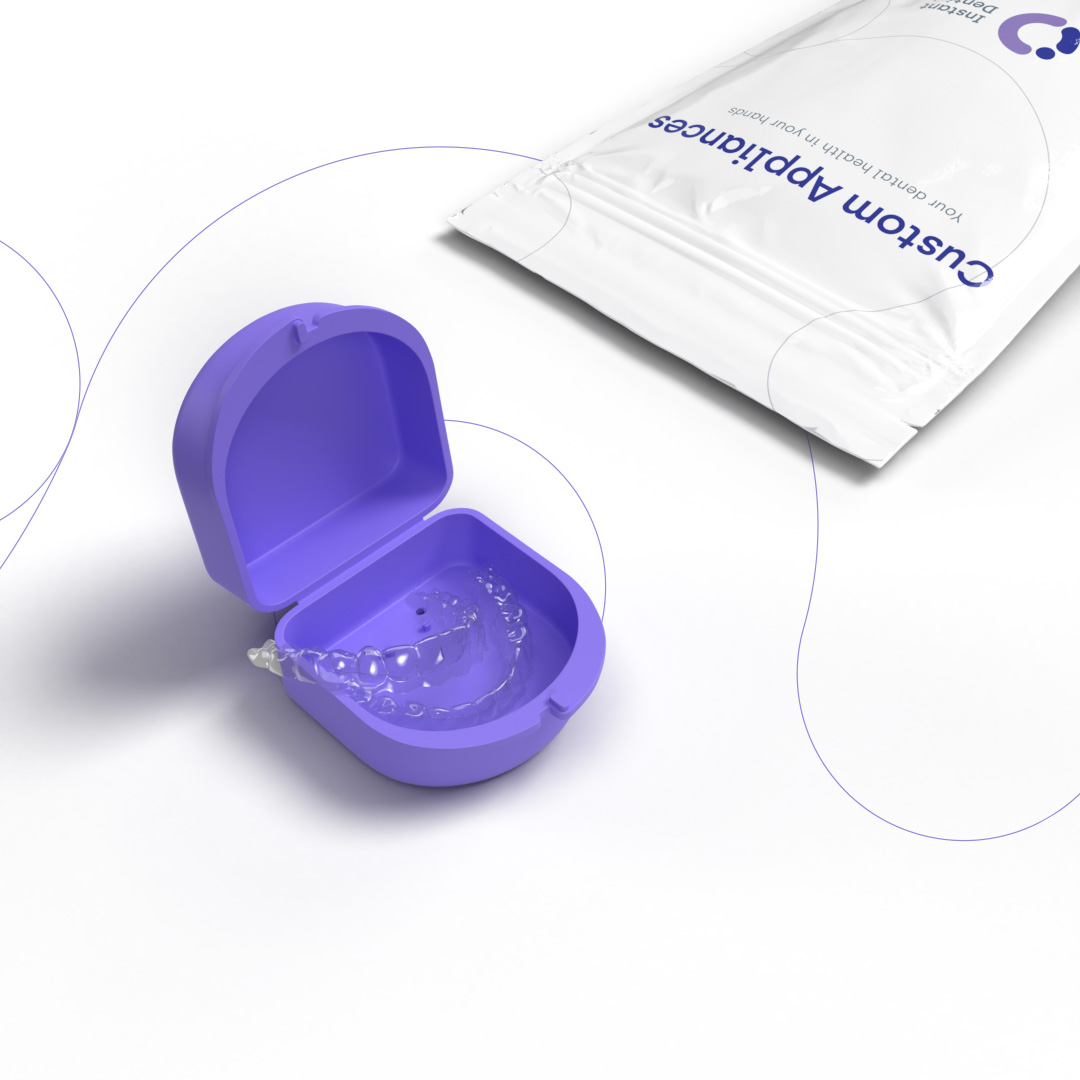 Who can benefit the most from using Instant Dentist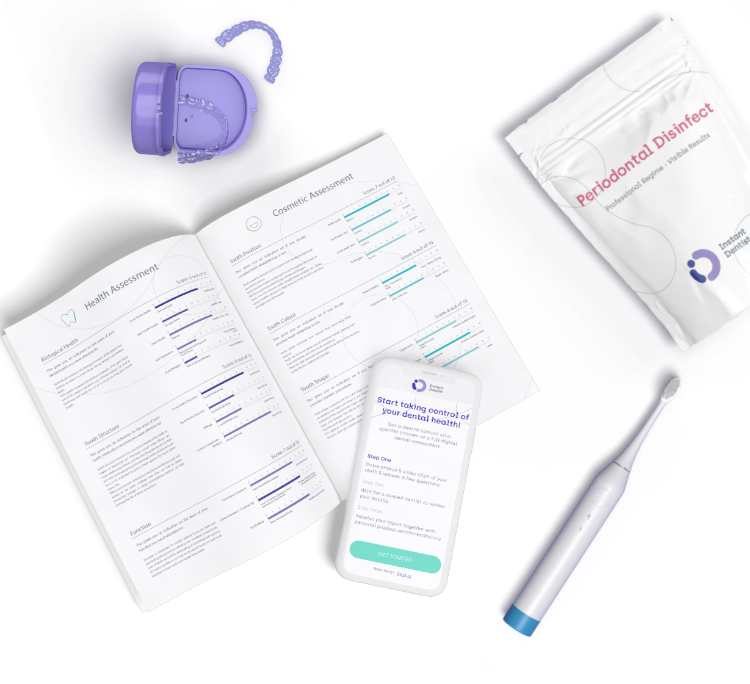 Your healthy smile starts here
Risk assessment across 22 data points
Personalised reports from expert digital dentists
Secure two way messaging to discuss your dental concerns
Recieve impartial treatment recommendations
At home regimes, custom devices and products delivered to your door
Fixed fee £20 per consultation
START MY CONSULTATION