Symptoms / problem analysis that can be picked up
through a digital dental screening

Toothcahe [pulpitis] reversible / irreverse - analysis / management

Wisdom tooth problem - analysis / management

Fractured / Broken tooth - analysis / management

Lost filling - analysis / management

Wobbly teeth - analysis / management

Dental trauma - analysis / management

Post treatment eg. filling sensitivity, temporary crown - analysis / management

Abscess / infection - analysis / management

Bleeding gums - analysis / management

Bad breath causes - analysis / management

Children's teeth development - analysis / management

Teenage orthodontic development - analysis / management

Ulcers / sore spots - analysis / management

TMJ Problems - analysis / management
2nd opinions
Discuss your options and alternatives with an impartial dentist about a treatment plan you've received, wisdom teeth questions, cosmetic procedures and missing teeth solutions.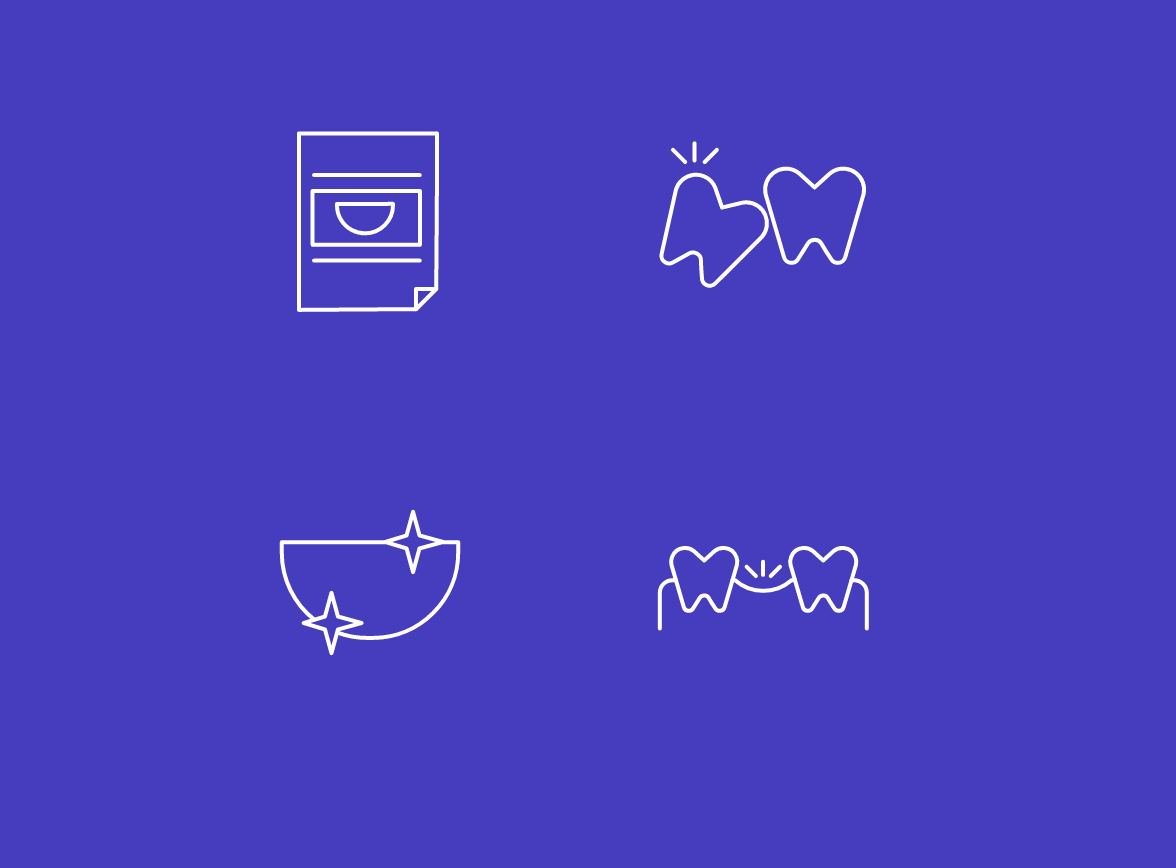 Complication management
Receive post treatment reviews and guidance from an expert dentist in the comfort of your home. Be in the know following a dental procedure; know if you need pain medication, what is normal and requires adapting or if a visit to your dentist is necessary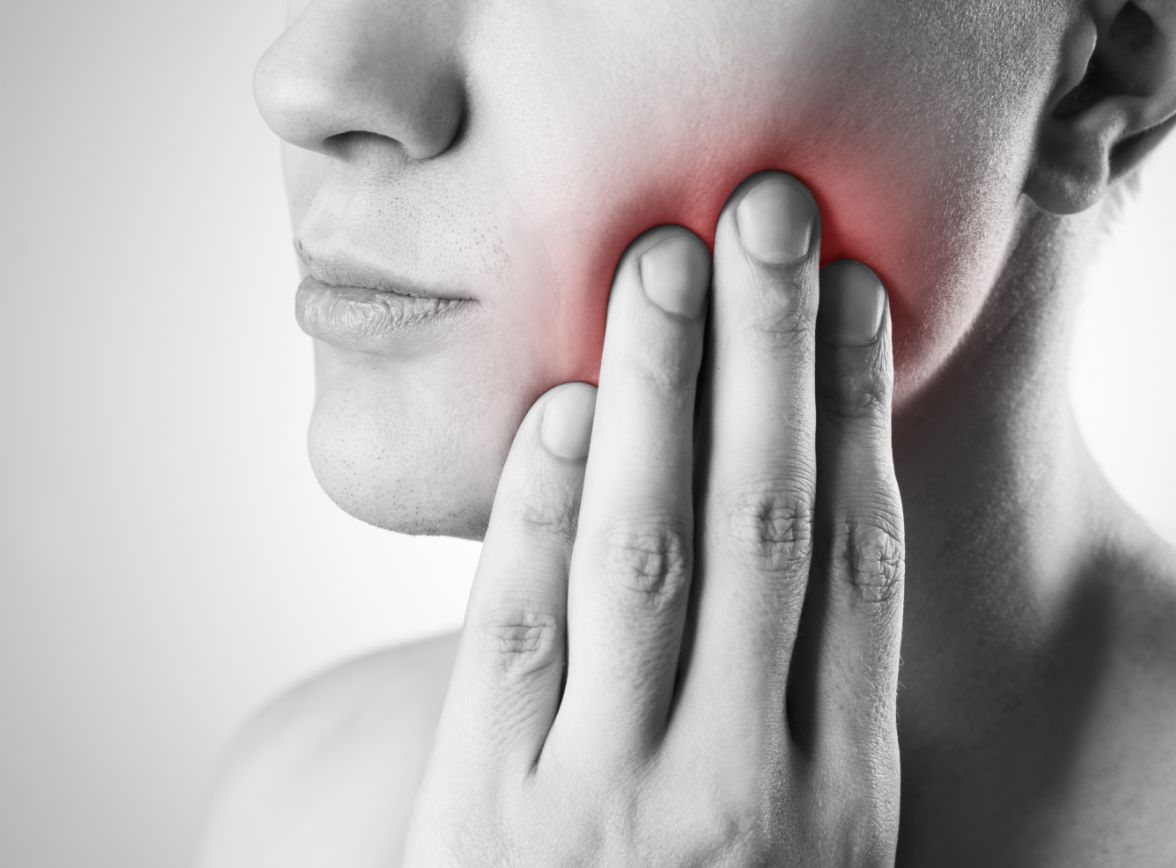 Oral pathology monitoring
Get immediate reassurance and guidance from a dental professional who will assess your concern and use the Instant Dentist app to monitor soft tissue health through photographic tracking. Examples of concerns that can be screened at home are ulcers and suspicious lesions, swelling, loose denture rubbing in an area, side effects of a medication that caused gum swelling, fungus or again infections.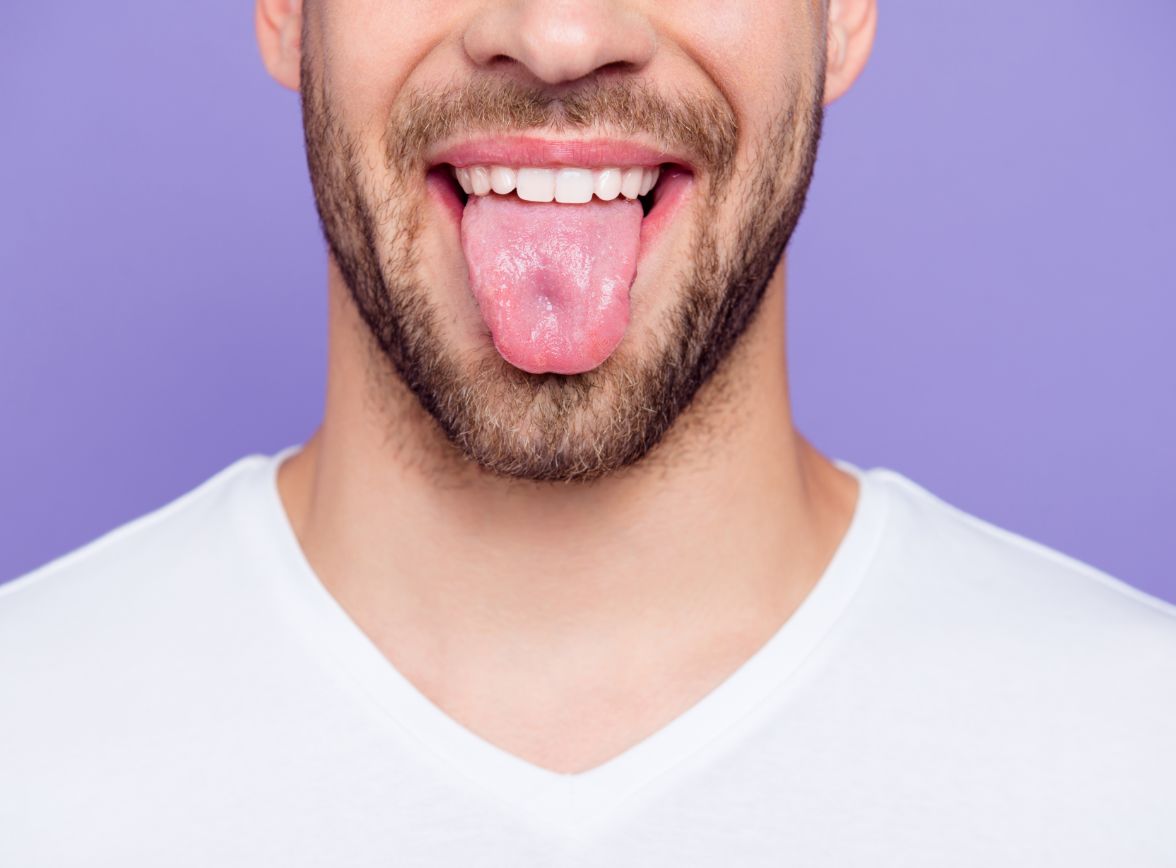 Comprehensive dental health assessment
Your online dentist will evaluate your smile across 22 data points so you have a 360 view of your dental health.
The dental health evaluation covers:
Tooth decay
Gingivitis
Gum disease / Bone Loss
Gum biotype
Gum recession
Tooth surface loss
Tooth & restoration screening
Function and bite screening
The cosmetic evaluation gives you insights into:
Smile width
Tooth colour
Enamel quality
Tooth shape
Tooth size
Orthodontic analysis
Advanced assessment with the Smart Dental Scope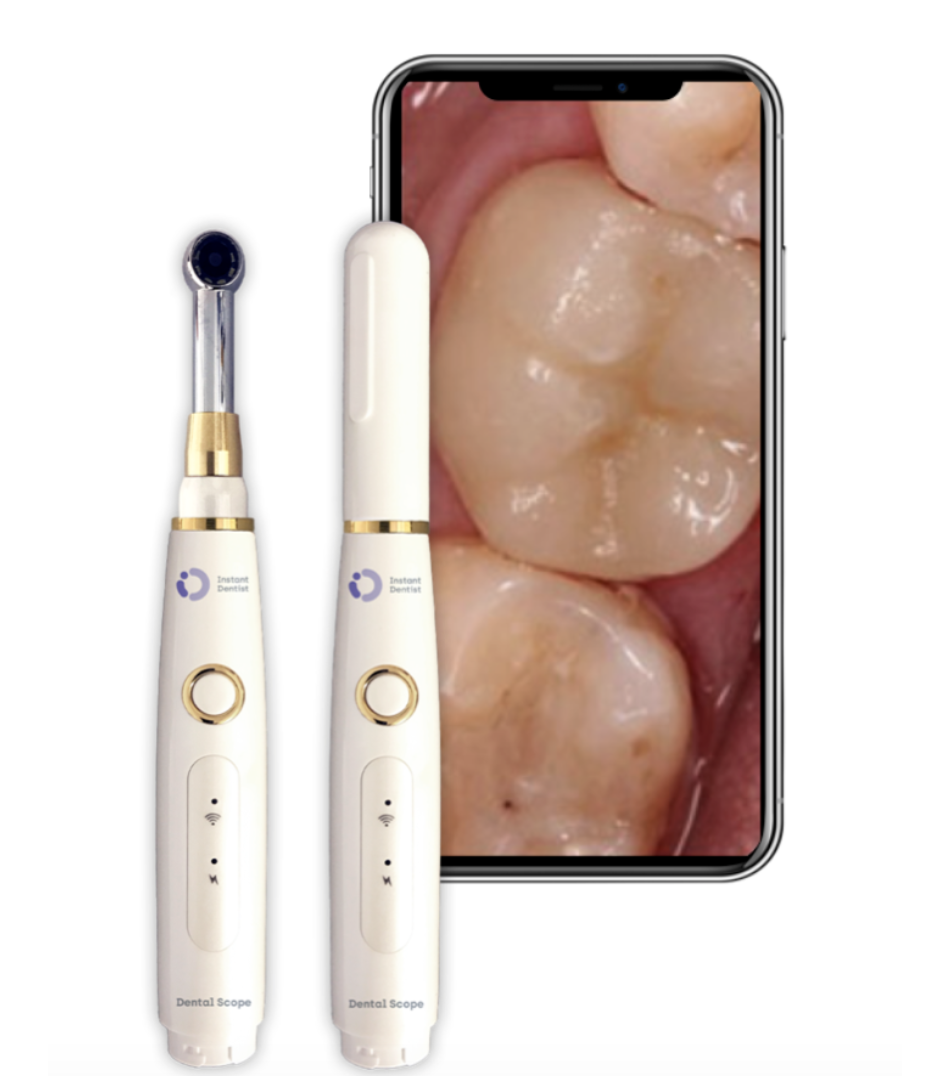 Special test referrals*
*Subject to territorial availability X-ray - OPG / Cephalometric Intra oral scan Prescriptions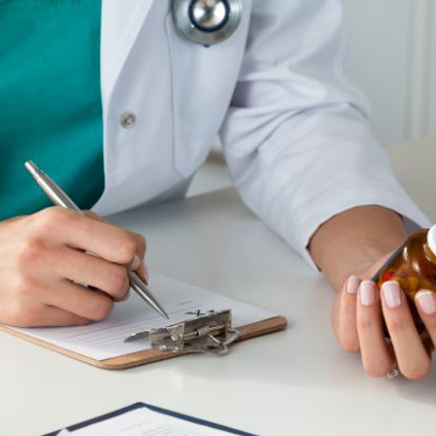 Pain medication*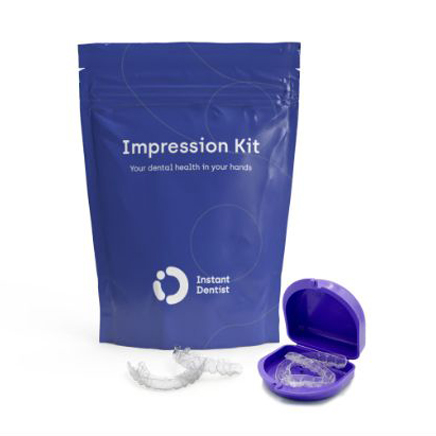 Medical Devices /
Custom Appliances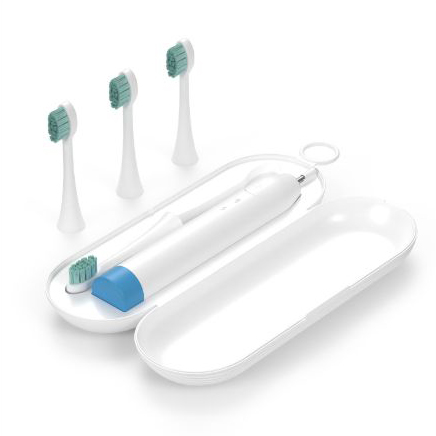 Oral hygiene products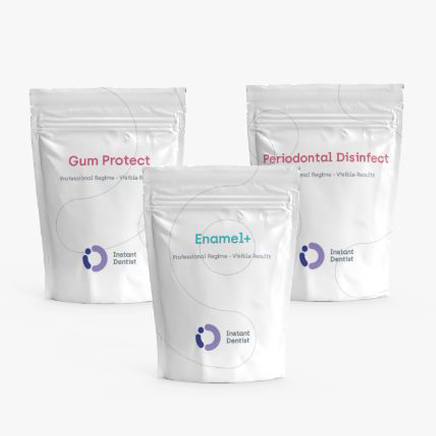 Regimes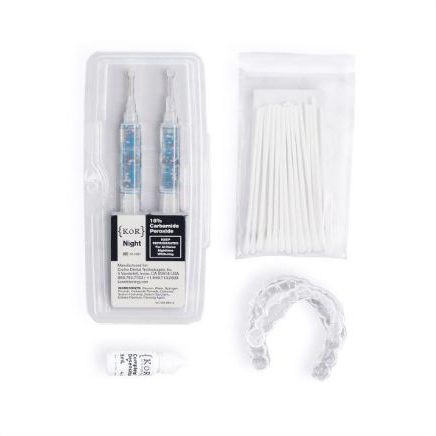 Professional teeth whitening
Virtuoso Aligners
The New Revolution In Clear Aligners
The revolutionary aligner solution that gives you access to clear, removable aligners at a fair price. With the Virtuoso hybrid system you have full access to online and face to face support with the same trusted local dentist.
Find your nearest Virtuoso provider and complete a free online consultation to confirm if you're suitable, completely obligation free.
LEARN MORE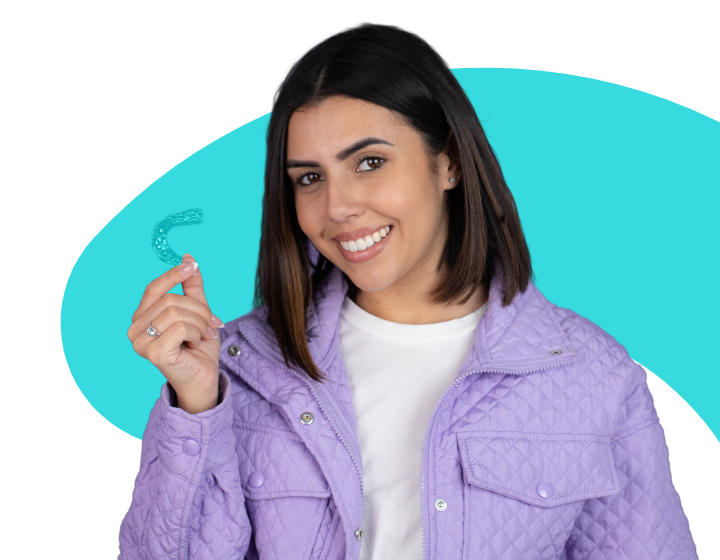 If you had an accident that caused tooth loss, an infection or abscess with facial swelling it is very important for you to seek a physical dental appointment as soon as possible.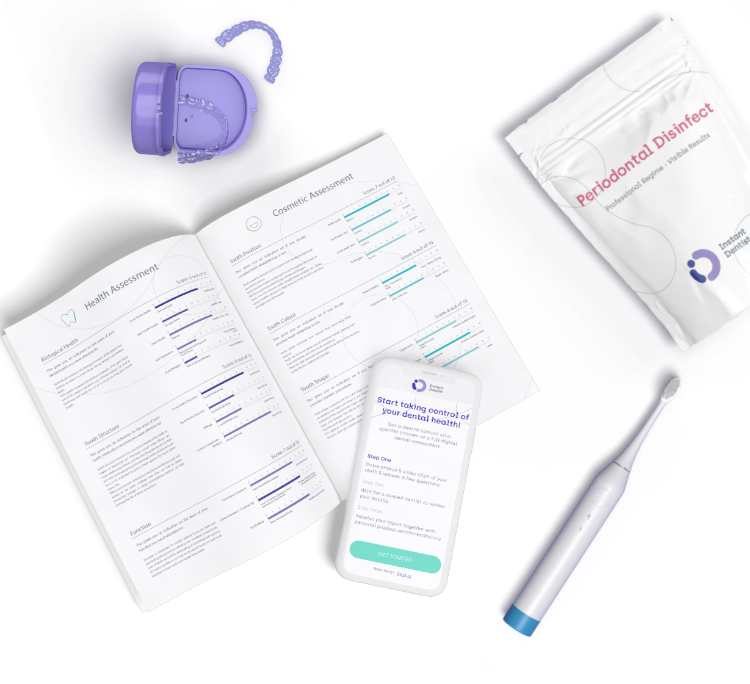 Your healthy smile starts here
Risk assessment across 22 data points
Personalised reports from expert digital dentists
Secure two way messaging to discuss your dental concerns
Recieve impartial treatment recommendations
At home regimes, custom devices and products delivered to your door
Fixed fee £20 per consultation
START MY CONSULTATION